South Sudan's president calls on refugees to return home
Source: AP, By DENG MACHOLtoday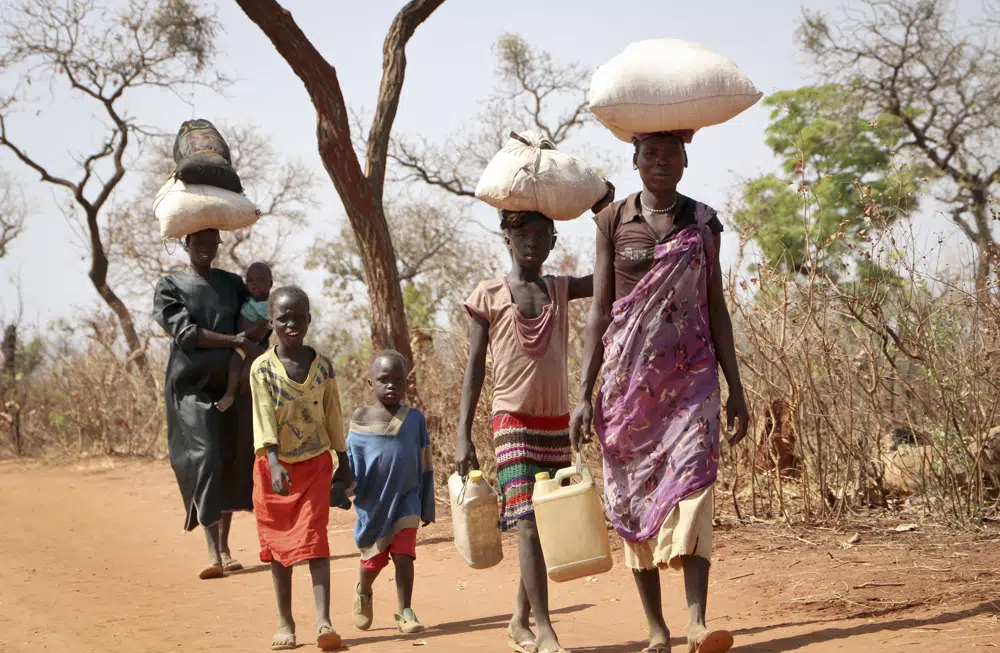 File – After walking for days, a refugee family arrives in Yida, South Sudan, Feb. 20, 2018. South Sudan's president on Wednesday, Feb. 22, 2023, urged the country's more than 2 million refugees to return home in his first meeting with displaced people since civil war erupted almost a decade ago. (AP Photo/Sam Mednick, file)
JUBA, South Sudan (AP) — South Sudan's president has urged the country's more than 2 million refugees to return home in his first meeting with displaced people since civil war erupted almost a decade ago.
President Salva Kiir's appeal on Wednesday came as the country prepares to hold its first elections since gaining independence from Sudan in 2011. South Sudan's delayed elections are set to take place in December 2024.
South Sudan is still recovering from the five-year civil war that erupted in late 2013, killed hundreds of thousands of people and ended with a peace agreement in 2018. For a while, fleeing South Sudanese formed the world's largest refugee camp in neighboring Uganda.
The president's meeting came two weeks after the visiting Pope Francis met with displaced South Sudanese in the capital, Juba, and appealed for lasting peace.
"With peace implementation moving towards the final phase where elections will end the transitional period, repatriating our people from the camps in neighboring countries should top our agenda," Kiir said.
ADVERTISEMENT